"You''ll never guess who I bumped into…" - the mikedolbear.com stand
This year at the NAMM show mikedolbear.com shared a stand with Dion Dublin and the rather great Dube boys. As per usual we had some photo calls and passed the word around, not always sure who was quite going to turn up.
Anyway, here are a few photos, taken by the brilliant Francesco Desmaele, of some of the great drummers at the show.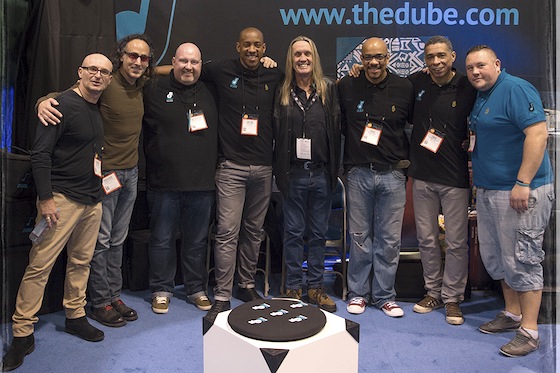 Mike, Jonathon Mover, Nicko and the Dube crew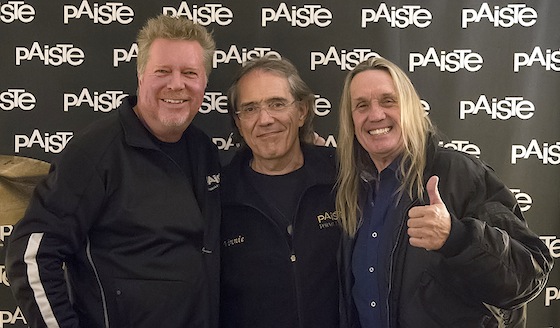 JR, Vinnie and Nicko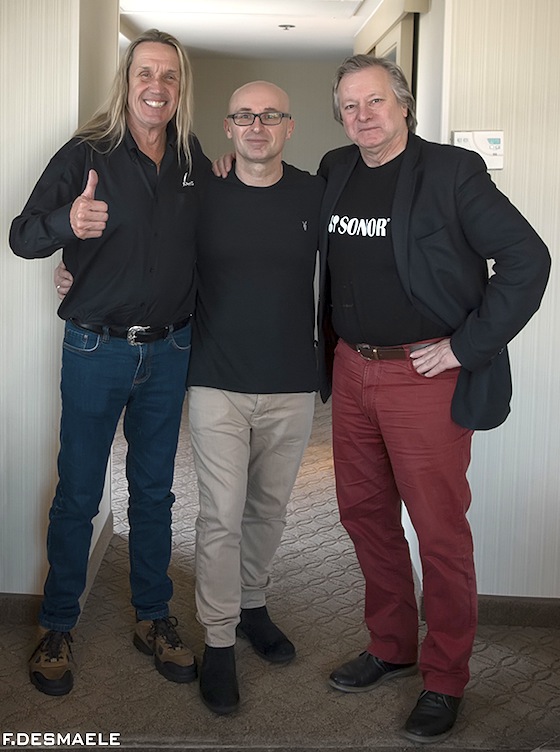 Nicko McBrain and Sonor Managing Director Karl-Heinz Menzel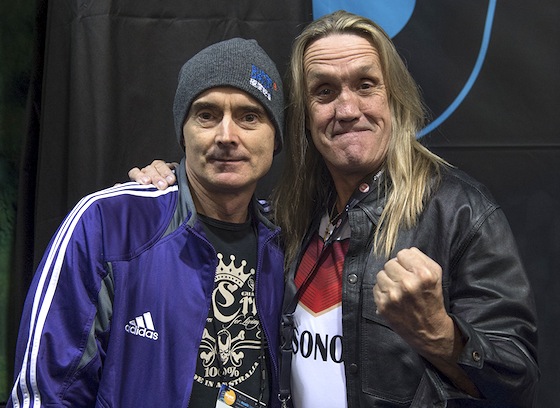 Nicko and Virgil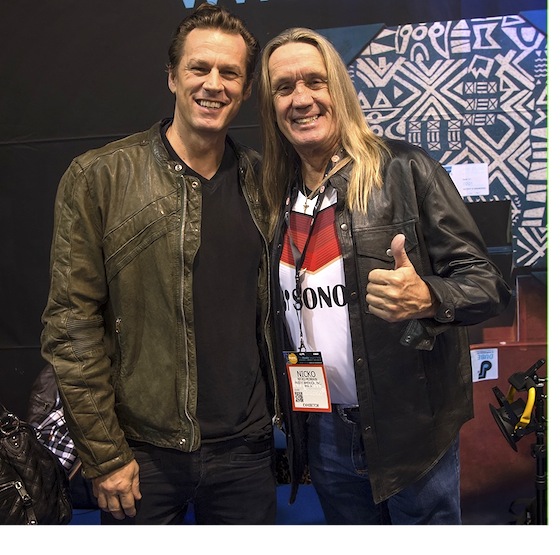 Thomas and Nicko
Please log in below if you wish to add your comments on this item. If you are commenting for the first time, you will need to register for security reasons.